Leadership
Author: Mark Dixon
Monday, March 7, 2011
4:42 am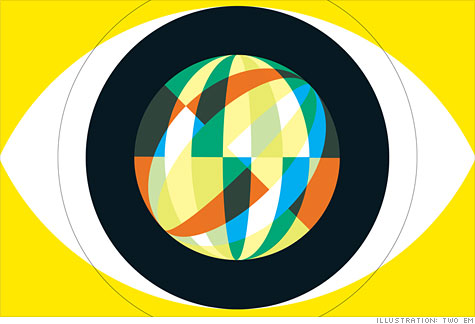 CNNMoney.com/Fortune Magazine published an intriguing article by Geoff Colvin  last Thursday, entitled "The World's Most Admired Companies." I enjoyed how the article compared the recent financial upheavals to the time when 40-year old Ted Turner skippered his yacht to victory through a terrible storm.  Turner's strategy?
"We kept going at full speed during the height of the storm," he told an interviewer. But wasn't he afraid? After all, 15 people died. Yes, he said, "but I was more scared of losing than I was of dying."
Mr. Colvin observed that many businesses weathered the economic storms differently than others, making this year the most tumultuous in the thirteen year history of "The World's Most Admired":
Now that the skies are clearing after the worst economic storm in modern history — far more violent than the experts had predicted — we face a surprising new roster of winners and losers, as our 2011 ranking of the World's Most Admired Companies makes clear. Stress in the recession and financial crisis brought out traits that may not have been noticed when the sailing was smooth. Upstarts became champions. Famed competitors fell behind; some didn't make it through the storm.
Ranking the Most Admired Companies was done by assigning scores in the categories of Innovation, People Management, Use of Assets, Social Responsibility, Management Quality, Financial Soundness, Long Term Investment, Product Quality and Global Competitiveness.  An interactive page is provided to view the complete list and by several categories.
It was interesting to see my employer, Oracle, ranked number 2 in the Computer Software industry (after Adobe) and 48th overall.