Identity
Author: Mark Dixon
Wednesday, June 20, 2007
7:33 pm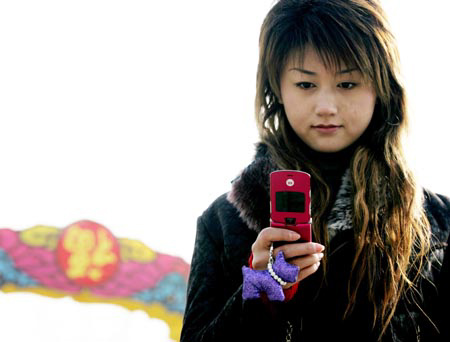 This is a staggering statistic. Think of it. One carrier in China added more subscribers in May than Verizon Wireless (2 million) and AT&T (1.8 million) combined added in the final "strong growth" quarter of 2006. This is in a country where the per capita income is $1,740 per year, compared with the US per capita income of $34,500 per year.
China Mobile now has more subscribers (327 million) than the United States has citizens (302 million). And we smug US folk have the temerity to call ourselves enlightened!
We should note that the vast majority of new Chinese mobile subscribers (over 5 million new prepaid plans in May) are on prepaid plans, rather than the contract payment plans we favor in the US. "Many Chinese spend a greater percentage of monthly income on pre-paid phone cards than Americans spend on food. This says a lot about the perceived importance of telecommunications in that society," says Julie Pohlig, senior analyst at Vital Wave Consulting.
A whole lot of new digital Identities are being added to the universe of electronic communications each month. It is not hard to imagine that the first Internet experience most of these new Chinese subscribers will have will be via a mobile phone, not a PC. I also think this speaks volumes about how Chinese central political control will continue to diminish over the next several years. Freedom always thrives in an environment of open communications.
Technorati Tags: Identity,
Digital Identity,
Identity Management,
Telecommunications,
China