Identity
Author: Mark Dixon
Saturday, June 2, 2007
3:23 am
My dad and my wife often talk about "technostress" when describing their relationship with computers. I feel that way myself, sometimes.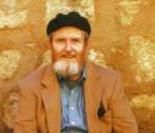 Dave Kearns pointed out a an interesting article by Richard Stacy which proposed that 'Digital Identity Stress' and 'Digital Schizophrenia' will emerge as recognized medical conditions for those who battle internally over the differences between their "real" selves and personas they have created for themselves in the digital realm.
Perhaps the term "Identity Stress" will become commonplace to describe individuals' relationship with themselves in the Participation Age.
Technorati Tags: Identity,
Digital Identity,
Identity Management,
Identity Stress